I've moved house lately so, although it was published on 15th May, it was earlier this month that I collected my artist's copy of How to Draw Manga Made Easy. Last December I had the opportunity to submit some content toward this volume: pieces of artwork and sequential descriptions and images to explain tho process of making each of them. A fantastic list of artists who have decades of professional experience feature in the line-up among the pages here!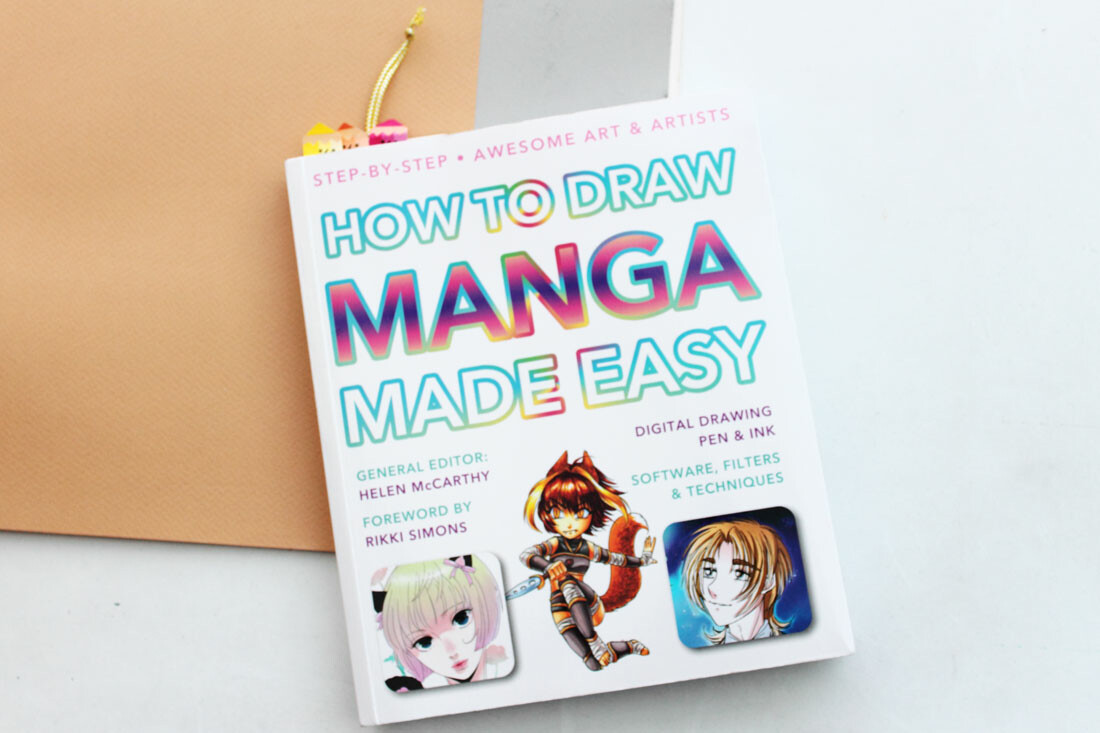 emeraldsong artwork is featured in this new book, published May 2015
How to Draw Manga Made Easy is unusual because it's a collection of artists, each speaking with their own voice about personal processes. I don't think there's anything else quite like it out there, and it was fun to glean from their descriptions how each individual's method is tailored for their own particular style and preference. It also breaks down the preconception that there is any one method! For example, some artists create the pencil sketches for their pieces digitally, and then print out to ink using traditional methods, while others sketch by hand and then scan the pencilled base drawing in to ink in a program like Clip Studio Paint. (As it happens, I've been weighing up pros and cons for digitally sketching and inking using dip pens, and I think it's down to my own preference rather than any way being definitively "better".
Flame Tree Publishing have a range of books in their Art & Design section, with a notable line in genre arts drawing instruction and collected artists' showcases. (Eg. Dragon Art, Steampunk…) With any luck I'll catch them at a future event, hoping to browse some of their attractive titles.
Here are some links to the online galleries and blogs of other artists featured:
[UPDATE: Drawing Basics Made Easy which was published in October the same year as How to Draw Manga Made Easy also featured two new illustrations of mine with guidance on topics like photo reference, studying animal subjects and colour palette choice. ~11/11/2019]