I've come to frequently use pose reference in my professional and personal illustration work, and there are a range of repositories and services out there for artists to use. One of the more fun resources is SenshiStock on DeviantArt, a pose reference account with a range of models and an outlook to convey the energy, heroism and sheer fun of popular Magical Girl manga / anime Sailor Moon.
SenshiStock ran an event in June challenging artists to draw a pose from reference every week day. Taking part, I found my digital drawing speed increasing, and I got more practised with the processes I came to use for building my drawings up.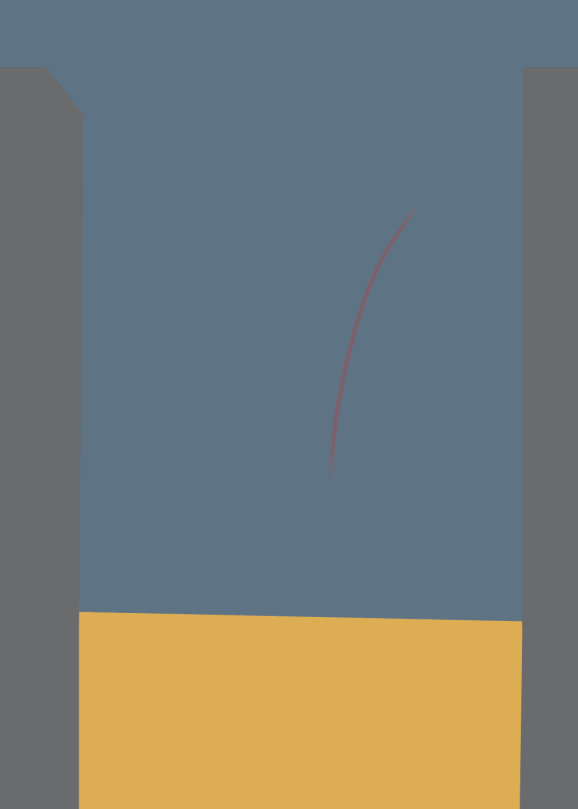 Here's a finished drawing next to the base I used to guide the line artwork: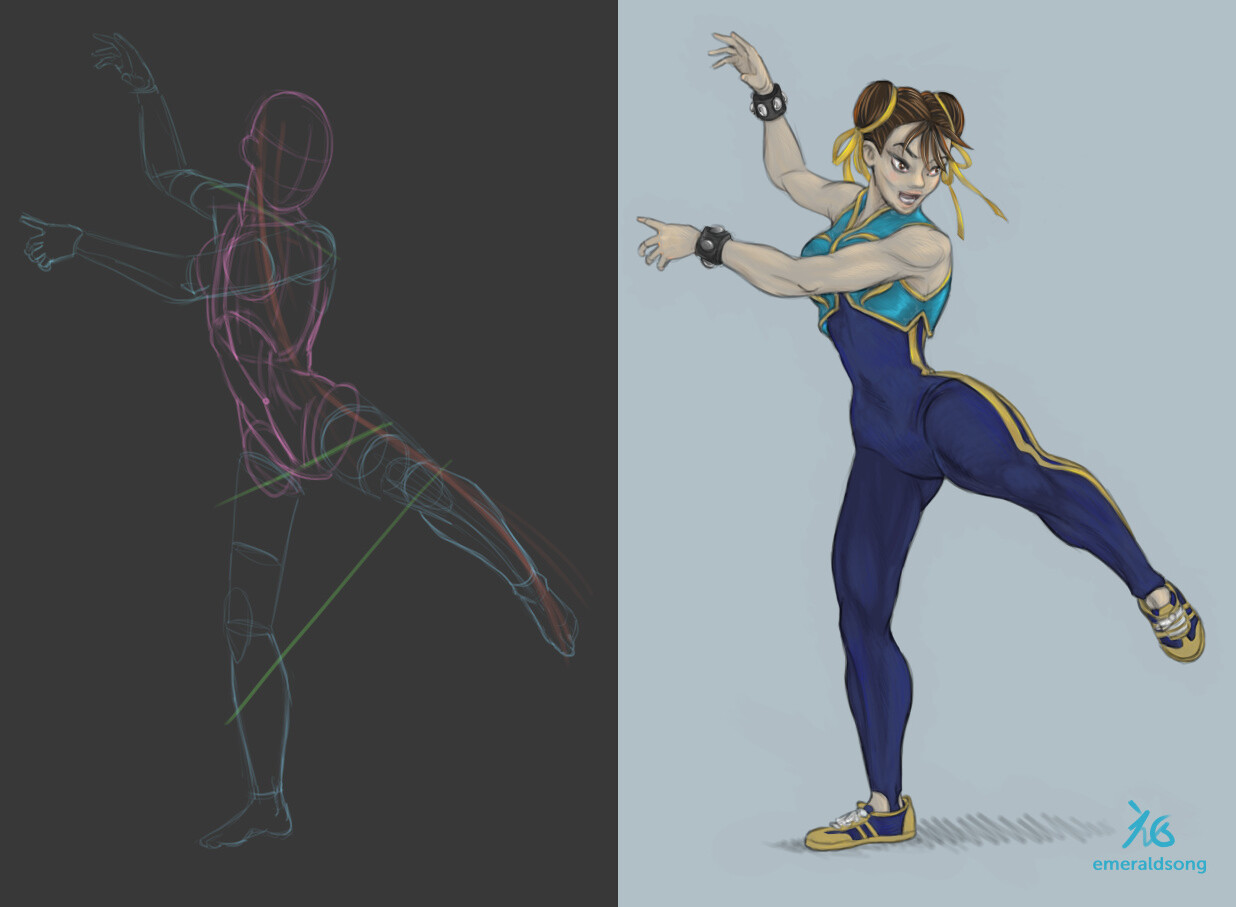 I start by finding a Line of Action, although with this pose there was a choice of whether to draw it down the standing leg, or the raised one. My techniques are a pick-n-mix of different teachers' recommendations, some Loomis, some Prokopenko, some from animation, some from fashion illustration classes and elsewhere. I like having an array of tools to deploy, and it's refreshing to utilise them on a project focused on my personal learning, as well as having fun exploring.
Plus! Plenty of practice drawing hands and feet!